Course Outline
Qi Men Dun Jia is one of the three highest forms of the Chinese Metaphysical arts along with Da Liu Ren and Tai Yi. These ancient arts form the Three Oracles used by the imperial astrologers in ancient China.
In ancient times QMDJ was exclusively used for creating military strategies. Over the centuries however, the original system has expanded into a number of different chart plotting methods used for Taoist rituals, date selection, divination, destiny analysis and Feng Shui.
Our divination method is based on the original Art of War Zhi Run (置闰) chart plotting system. It is unique in a sense that it is based on the very foundations of the Chinese metaphysics, common to other forecasting methods such as Zi Wei Dou Shu, iChing and BaZi.
This course is intense. It is designed to break through the barriers of the visible pushing the boundaries of what is possible with divination. We share the trade secrets unique to our lineage.
Seeing is believing. Do consider joining this program if you would like to use QMDJ divination to foretell an outcome and adopt the correct strategy to deal with the challenge in your daily life.
What can I do with QMDJ Divination?
Forecasting on Marriage and Relationship
Enabling informed choices in Career and Wealth creation
Prospect of Investment
Prospect of Litigation
Outcome of Medical Treatment
Tracing the source of a problem
Bringing clarity into a complicated situation
Unlocking the hidden agendas of other people
Assessment of whether the information source is reliable
Selecting the Mentors
Destiny Profiling
Birth Time Verification
Outcomes of the Partnership and Business Ventures
Predicting the Examination Results
Gaming Forecasting
Unlocking the mysteries
… and many more. Just ask.
In fact, the QM divination could be used to answer most questions, for as long as they can be clearly formulated.
Course Schedule
Day 1
Introduction:
What is QMDJ and how do we benefit from using it?
Different methods of plotting QMDJ charts and their use in divination
How QMDJ can be used in conjunction with other divination methods
QMDJ Foundations:
How the time, space and the Universe are linked in Qi Men Dun Jia chart
QMDJ Calendar, the seasonal movement of Qi and how it impacts the events
QMDJ Chart components and their function
Palaces Attributes
Doors Attributes
Deities Attributes
Stars Attributes
Stems and Stem Combinations
Branches and their role in the chart
Earthly Branches Interactions
Clashes, Combinations, Punishments and Penalties
Horse Star
Peach Blossom
Noblemen
Death & Emptiness
How to read the Purple White Stars in QMDJ chart
Day 2

QMDJ Divination Principles:
Identifying 18 Points of Reference
Interaction of the components within a Palace
Interaction between the Palaces
Concept of Host and Guest
Timeliness and Vibrancy
12 Stages of Life
Seasonal strength of the Doors
Seasonal strength of the Stars
Doors versus Palace Interaction
Chart Divisions
Chart Types
Looking beyond the chart components
Hidden Deities
Hidden Stem Clashes
He Tu combinations
Yong Shen:
Concept of Yong Shen (用神)
Yong Shen for all matters imaginable: Business – Personal – Legal – Game Forecasting, etc.
Destiny Profiling
Trade Secret 1: Unique frame of reference for Destiny Profiling
Time of Birth Verification
Family Relationship
Career
Property
Finances
Health
Special Talents
Hidden Challenges of Destiny
Life Purpose
Karma
How to interpret the charts of the Twins
Day 3

Trade Secret 2: Unique frame of Reference for establishing a cause, subject matter and outcome
Setting up the divination parameters
Step by Step Divination Guide
Trade Secret 3: Shortcut for all you need to know at a glance
Identifying the Active Components
Establishing the Theme of the Chart
Unlocking the hidden triggers of the situation
Divination Hygiene:
3 Rules from the Classics
7 Golden Rules of the living Masters
How to Protect Yourself
Offerings, Payments, Donations?
The times when no divination should be done
Throughout the course we will be discussing the Real Case Studies, do Live Demonstrations & give numerous exercise for participants to practice their new skills
We know the Problem with the teaching in today's market
The most difficult part of QMDJ analysis is juggling the high volumes of information. But fret not. We will teach you what needs to be taken into account, and what could be ignored, so that you are clear every step of the way. Being equipped with the multiple chart reading approaches will enable you to handle virtually any situation. Apart from helping your clients, this will bring the clarity into your own life.
We understand that our participants come from all walks of life and have different goals, and this is why this course has been designed to equally satisfy the learning demands of the seasoned practitioners as well as those who are learning the Chinese metaphysics for fun.
Most importantly, what we teach is rooted in the ancient tradition, preserving its power and spirit.
About our Master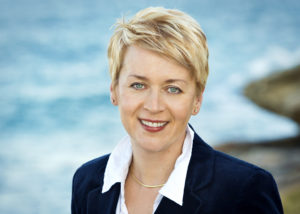 Equipped with the high level of analytical skill, Dr Zarasyan is a high achiever in music, art and design. She has received her PhD from the University of Sydney in 2001. Anna is a naturally gifted diviner, who also possesses profound knowledge and experience in the practice of Chinese Metaphysics.
Born in Ukraine and living in Australia for the last 25 years, Dr Anna has understudied from many reputable masters across Asia including our academy. In her work she utilises the following methods: San Yuan and San He Feng Shui, Ba Zi, Zi Wei Dou Shu, Classical Date Selection and Qi Men Dun Jia (Divination and Art of War). Always cheerful and ready to share with you invaluable Feng Shui tips, Dr Anna never fails to wow her clients with her skill in Divination Qi Men Dun Jia – adopting the famed Zhi Run (Flying Palace) methodology.
Given her proven track record, her affable teaching style and mastery over Qi Men Dun Jia Divination, our academy has invited Dr Anna Zarasyan to conduct a course on this fascinating divination method.
To find out more about the our early bird course fee (Valid till 30 March 2019) and the registration details, do email Mr. Lester Tan at academy@destinyasia.com.sg.
The next intake will be on 18 to 20 May 2019, 10am to 5pm.