Jacky Cheung's singing career suffered a serious setback when he was going through his wealth luck especially during 1988 Wu Chen (Earth dragon) year.
According to magazines and news reports, his album "Dream in Grief" sold less than 10k pieces during then and he had no choice but to take on more acting jobs to supplement his income.
Frankly, that was one my favourite albums with many good songs. Nevertheless, I realised that Jacky hardly chose any songs from that album for his concerts. Perhaps he did not want to evoke the sad memories.
Between 1988 to 1991, he continued to cut a few more albums but he started to regain his popularity and secure his status as one of the Heavenly Kings when the song "Mei Tian Ai Ni Duo Yi Xie" became a household hit.
From 1992 Ren Shen year (Water monkey) onwards, which was also the year he entered his new Xin Metal (Authority star) luck cycle, Jacky saw his career scaling to a new height.
To top it off, when he released his mandarin album "Goodbye Kiss" in 1993, he brought in record-breaking sales of 5 million albums in total.1993 was Gui You year – another year that contained all his favourable water and metal elements.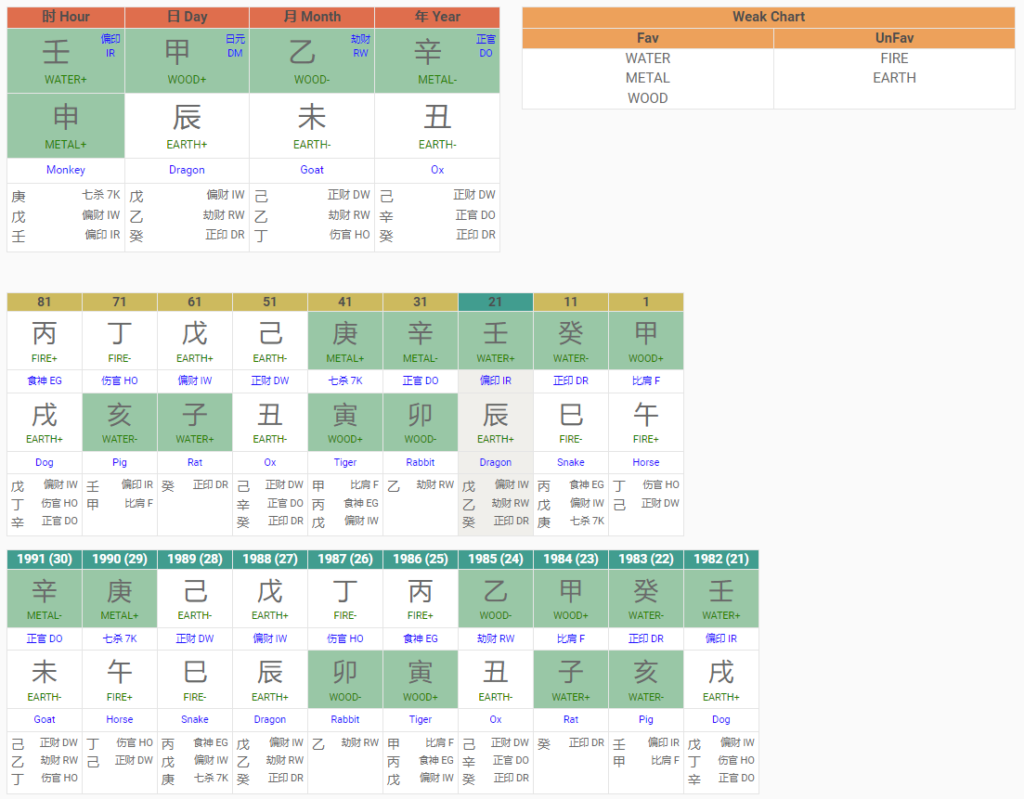 Now, let's go back to the start of his singing career.
The year was 1984 (Jia Zi year) when he took part in a singing contest that registered 10,000 contestants. He was also running his Ren water (Resource star) luck cycle. He won the competition and was crowned the champion. He cut a few nice albums in 1985 and that was the time I started following his songs – until today.
However, when his destiny switched over to Chen earth (Wealth star) luck cycle in 1987, things started to go south.
Although I am not able to find out his birth hour via the internet, I believed he is born either on Shen or You hour with some validations on his personal life and major events. With further fine-tuning using other systems like Vedic astrology and Qi Men, I am more inclined to using Shen hour.
In 1988, Wu Chen (a solid wealth stars pillar) did not give him the fame and money that he was supposed to receive. In fact, the opposite was true. He struggled a lot, going around offending people and even became alcoholic.
In bazi class, I told my students that this is known as "Cai Lai Po Yin" or in English, "Wealth ruins the Resource."
In my opinion, water is his most favourable element or Yong Shen and when it comes under attack, the equilibrium of his bazi will be upset.
Fast forward to today, Jacky is now in his 60+ (his concert title) luck cycle governed by Wu earth (unfavourable money star)**.(see afternotes at bottom)
It was reported in 2021 that he had to sell off one of his properties at Repulse Bay (worth US$55 million) during the pandemic to cover his exorbitant monthly house-hold expenses – since he couldn't work and had no income.
Some online media also suggested that he is 2nd time on the brink of bankruptcy and has no choice but to perform again for the sake of bringing home the dough. The last time he was reported to have suffered a lot of losses on his investment was back then in 2008 – during the Lehman Brothers crisis. 2008 was Wu Zi year (Earth Rat).
On the part that whether his bank saving is drying up or not, only he and his wife know best. As one of his longtime followers, I am most delighted to know that Jacky has again made a comeback since his last concert in 2018.
After watching him perform last month in Singapore, I feel that it will be quite a waste for him to go into retirement. He is still as energetic, his voice is impeccable, his movements are swift and one can certainly feel that he is putting in his 200% in making the entire show entertaining.
From bazi angle, 2023 is Gui Mao year (Water rabbit) and with the water element being favourable for him, it is not difficult to figure out why he has to keep on adding more shows in this year concert.
And I believe all his fans who have bought the concert tickets are looking forward to seeing him very soon tonight at Malaysia.
Hope you guys have an enjoyable evening with the God of Songs.
He is certainly "Oo-la-la".
[Join me at my Bazi Semi-Pro program on 26 & 27 August 2023.
To find out more, email us at academy@destinyasia.com.sg ]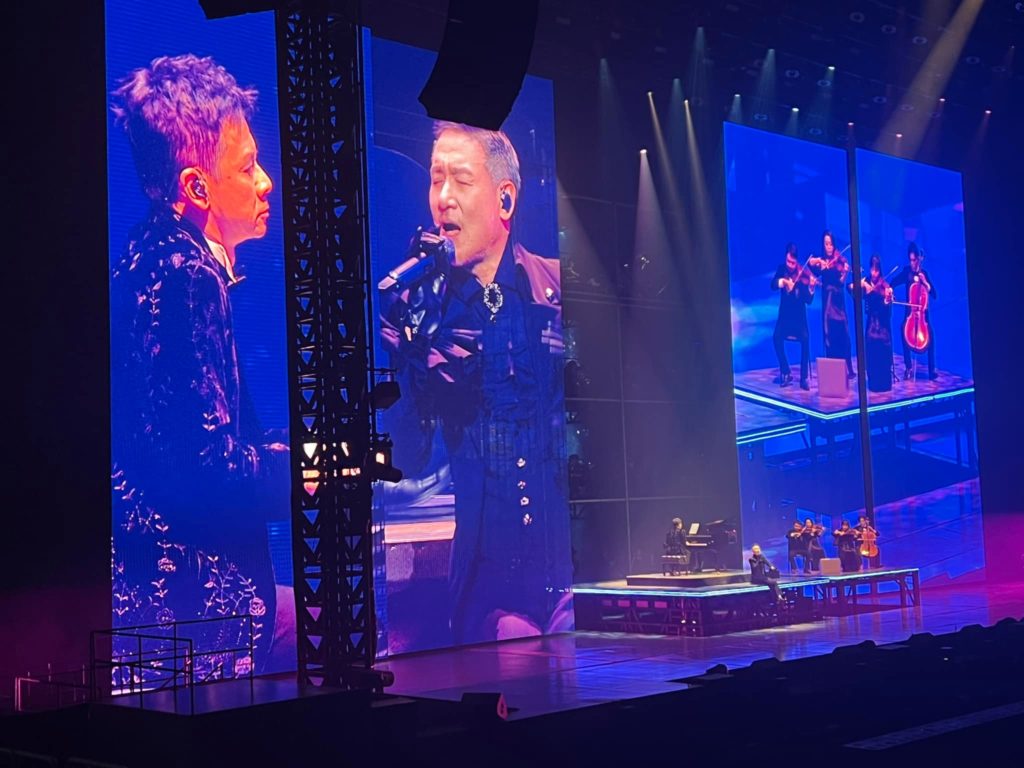 **In my opinion, during such luck cycle, especially when he is old enough now to plan wisely, it sometimes implies "make money, spend money" and "money come, money go."
More importantly, as Resource star also denotes one's health condition or the well-being of the mother, Jacky probably needs to spend more money and effort in boosting his health and/or taking care of his old folk(s) – if they are still around.
Leave a Comment