3 Day Classroom + 1 Day Field Trip :
Whether you are Novice or Veteran, this course answers your questions.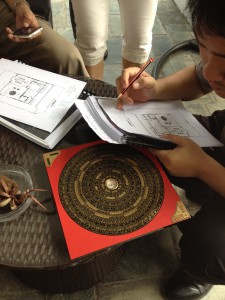 Students are required to take turn to have their hands-on as Feng Shui Master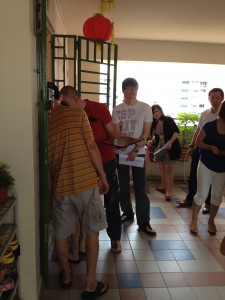 This course leads to professional practice where students learn all the essential Xuan Kong Feng Shui principles as well as practical lessons within this 4-day intensive program. Xuan Kong Feng Shui focuses on timeliness of energies and it is effective in diagnosing who in the house will benefit or suffer from certain issues. Most importantly, it will tell you the year that when the problems will trigger.
Under the tutelage of Jo Ching, he will equip you with the techniques to tackle specific real-life issues like (just to list a few):
Difficulties in Having Babies
Sickness & Ailments
Financial Difficulties
Unhelpful colleagues and boss
Poor affinity with opposite sex
Selecting an ideal home
Prospering in business
Feng Shui Skills that you will walk away with:
Jo's teaching emphasizes on a holistic approach towards problem-solving. It trains you to take a macro view of the situation and then approach it in a methodical way. The major outline of the course content is as follows:
External Forms [形峦] Under this topic, we will bring to your awareness the sentimental and sha qi that will affect us for example, embraces, cutting feet water, peach blossom water, peeping tom, lonely mountain formation, yin yang off balance, white tiger and many more. You will also be taught how to use just the 4 Celestial Animals (十字天心) plus advance yin yang concept to tell events in the house without dishing out your Luo Pan. This is particularly useful for selecting an auspicious house or shop in the entire row.
Pai Long Jue [排龙决] This method, translated as Arranging the Dragon Method, is not taught in many feng shui classes. Some practitioners deem that this is only applicable to assessing incoming dragon. During the class, Jo will teach you how to plot the Broken Soldier 12 Stars (破军十二星) in relation to a water mouth or cross-junction to determine if a shopping mall or commercial building can prosper.
Complete System of Xuan Kong Flying Stars [玄空飞星] We take you to a different level of Flying Stars. It is not just about the 81 stars combination or 9 palaces. The trick is in how you do the Qi distribution to achieve the desired outcome when you position your bed, stove, door and desk. Jo is an expert in assessing the fengshui of HDB and high rise condo. All your doubts in how to determine the facing and sitting of the confusing designs of HDB flats will be answered. Besides, he will impart on you knowledge on all flying stars structures, Castle Gate, Fan Yin Fu Yin, 7 Stars Robbery and its application based on real life case study. Tai Sui, San Sha, 5 Yellow and Sui Po will be tackled too. They can bring you opportunities; they are not always bad. In addition, you will also learn counter in, produce in methods for flying stars between door and occupants; door and house sitting and etc. Xuan Kong Water Method on Zhen Shen, Ling Shen, Cui Shen and Zhao Shen are not to be missed as they govern your wealth. Wrong position of swimming pool or pond in relation to your house spells trouble.
Xuan Kong Divination [玄空断事] Xuan Kong can also be used for Prediction & Divination. In this topic, Jo will introduce you to the concepts of Early Heaven and Later Heaven Ba Gua; Body and Application and how to apply it on Missing Sectors in your house to check what is the health issue and who will get it. Besides, he will also share with you how to fly the stars vertically in high rise and cast a divination using flying stars to get your answer – much like doing a Yi Jing Divination but within seconds.
Practical Lesson [风水鉴定] You will learn to use luo pan to conduct a proper feng shui audit during the one-day practical. There will be visits to HDB, Condo and Shop. You can volunteer your house too.
Click here for Students' testimonials.
You are Entitled to free revision. Teaching will be in English. Voice Recording is encouraged.
Email us at academy@destinyasia.com.sg for registration form & course outline.
4. Course Details
Date : 13/14 & 20/21 JULY 2013
Time : 10 am to 5 pm
Venue: Training room at Blk 531 #03-66, Upper Cross Street (Hong Lim Complex) Singapore 050536 (connected to China Town MRT Station)
Normal Fee: $4000
Early Bird Fee (Sign Up & Pay before 15 JUNE 2013) : $3500