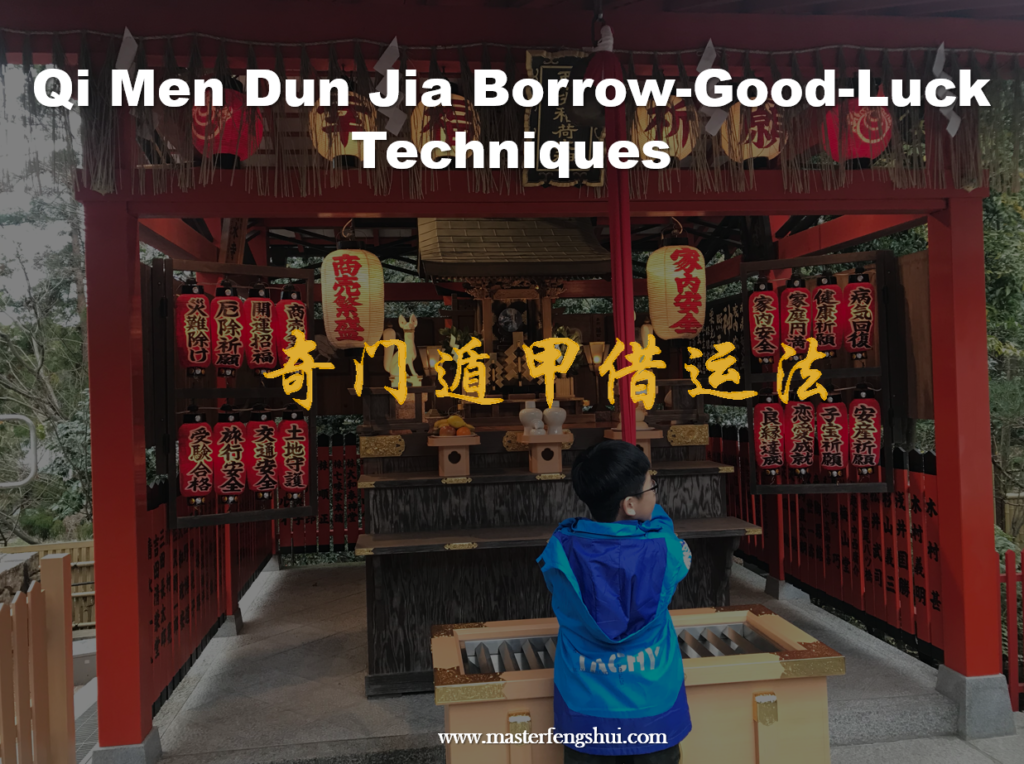 [How to Create Luck from immediate Environment?]
Zhuge Liang borrowed the eastern wind.
He also borrowed the arrows with straw boats.
During desperate and challenging moments, great military strategist, Zhuge Liang, borrowed from the environment to assist him to succeed.
You can also do it.
In life, we only pray for 2 things – gain good luck and avoid bad luck.
Therefore, in the upcoming Qi Men Dun Jia Art of War program, I am going to impart on you the same techniques used by Zhuge Liang and they are:
Borrowing luck from –
1. Universe 借天时之运
[For eg, Pick auspicious Date & Time to win]
2. Opponent 借对手之运
[For eg, Pick the right facing position to win]
3. Locality 借空间之运
[For eg, Negotiate at the right room to win]
4. Climate 借气象之运
[For eg, Ensure presence of rain or sun energy to win]
5. Incantation 借言行之运
[For eg, Chant & write in the air to win]
What is so Unique about our Qi Men Dun Jia Course?
It is powerful because you will master:
✔ how to use QMDJ as a daily luck creation tool for job hunting, scoring in exam, bargaining power, impress your date, medical treatment, closing deals, wealth enhancement, winning in disputes, control your opponent and etc.
✔ how to calculate the manifestations of QMDJ phenomenon as an endorsement from heaven to carry out an activity just like Zhu Ge Liang waiting for eastern wind to fight Cao Cao at the Red Cliff.
🎁[FREE ACCESS to Hourly QMDJ web-based SOFTWARE ]🎁
✔ how to use Qi Men Date Selection system for House Feng Shui purpose leveraging on powerful QMDJ formations which you can use it for renovation, opening ceremony, ushering business for shops, positioning of bed, stove, altar and etc.
✔ how to engage Magical Fa Qi Men to ward off wild dogs, find a parking lot, get a taxi, travel safely, dissolve a stuck fish bone and many more!
2022 BONUS TOPICS!!
1. Qi Men Bazi Chart to find your Life-long Qi Men Wealth Heavenly Stem (Small Talisman for Big Reward)
2. Qi Men Time and Space to Predict, Pre-empt and Intervene. (When your client calls you at 12:45 pm, you can predict what he wants!)  
3. Qi Men Danger-escape technique during overseas travel. (Chant and activate the Escape Door!)
Do email Lester at academy@destinyasia.com.sg for more info on EARLY BIRD course fee and program outline by 12 October 2022. 
Details –
Date : 22, 23 & 24 Oct 2022 (Sat/Sun/Mon) Deepavali long weekend
Time : 10 am to 5 pm
Venue: Singapore, 76 Playfair Road, LHK2 Building [Next to Tai Seng MRT]
NB: Course book will be provided. Teaching will be in English. Voice Recording is allowed. Revision is free.
Thank You.
Yours truly,
Master Jo