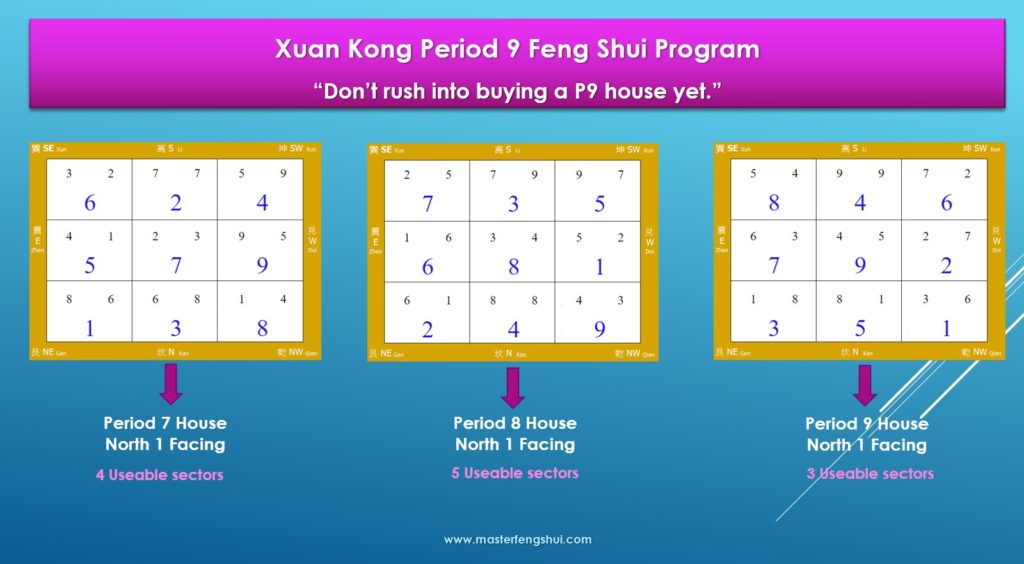 [Xuan Kong Period 9 Feng Shui Program]

This class will be held via online Zoom on 21 Oct 2023, 10 am to 5 pm (Singapore time GMT +8).
We will be covering:
1. Intrinsic money and health problems with Period 9 Flying Stars House Natal charts.
2. The good sector(s) to have your main door, kitchen and bedrooms for Period 9 houses.
3. Can your current house continue to prosper from now to end of Period 9 (2044)?
4. Are Period 7 houses (built between 1984 to 2004) still good?
5. Why do I strongly recommend North-South facing houses if you are buying brand new condo or flat?
6. What are the common urban sha qi in Singapore (or your city) to avoid when you are buying high rise apartment?
7. How to use 24-mountain stencil to choose a good feng shui unit purely base on developer's floor plan and site plan?
8. In terms of home unit number, which numbers are good for money, family and business luck?
9. Which part of my country or city should I move to in order to be aligned with the Xuan Kong Period 9 Golden Dragon principles (wealth luck)?
10. What are the main business and life-style trends that will make wave from 2024?
11. Feng Shui good luck activation for 2024 Dragon year via Fa Qi Men.
12. Counteracting Tai Sui, 3-Killings and 5 Yellow in 2024.
Course Fee:
S$699 – registered and paid by 30 June 2023
S$799 – 1 July to 31 August 2023
S$899 – 1 Sept 2023 onwards

Please email Mr Lester at academy@destinyasia.com.sg for registration and terms and conditions for class attendance.