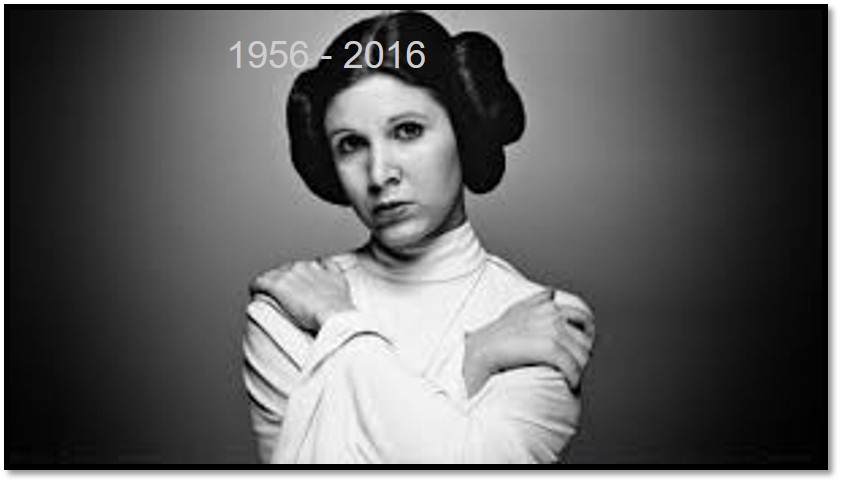 I am not sure about you, but I am seeing and hearing more about distant relatives and friends' relatives passing on at early 60s. Also, senior acquaintances surrounding me are struck with terminal disease at the age when they are just about to withdraw part of their Central Provident Fund after decades of hard work. Some, have just happily begun their new role as a grandparent when bad news hit them.
Death or major health scare may come as early as when one is in his or her 50s or 60s and this can possibly be attributed to the luck cycle of one's Bazi or 4 Pillars of Destiny.
The great military strategist, Zhuge Liang, purportedly died at the age of 53.
And according to history, the great prophet and our grandmaster of Qi Men Dun Jia, Liu Bo Wen, died at 63.
In more recent cases, British singer, George Michael, died at 53.
Our Star Wars sweet heart, Carrie Fisher, died at 60.
George and Fisher all happen to pass away last year.
Our King of Pop, Michael Jackson, died at age 51.
Apple founder, Steve Jobs, died at age 56.
If you plot their Bazi, all died during their Number 6th luck pillar due to whatsoever reasons like drug, cancer, heart attack and accident.
With today's advancement in medicine and biotechnology, we have managed to live longer. Life expectancy in Singapore hovers around 82. Even if we have a potentially fatal cardiac arrest in our 50s, we could do a heart bypass and be well again.
Of course, the catch here is that only the luckier ones manage to pull through.
I always think that the Number 6th luck pillar in our Bazi is like what Chinese always say, a "guan" or life-threatening moment for all of us. It can commence as early as age 50 or as late as age 59. Nevertheless, for the next 10 years henceforth, one has to be mindful of a time-bomb.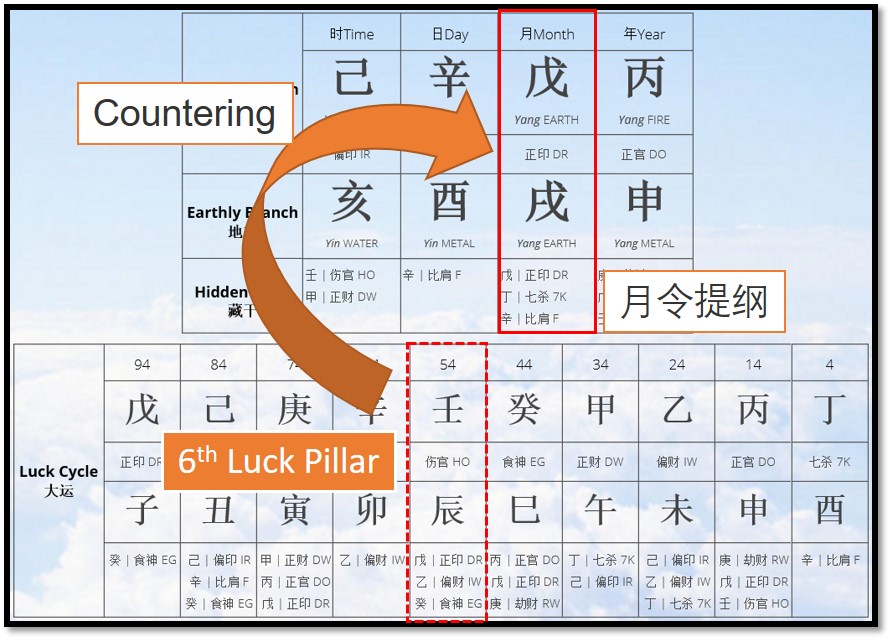 This time-bomb however may not be triggered. It seriously depends on your Bazi DNA.
Is your Bazi strong enough to withstand a blow? Is your Bazi structure robust enough to recover from a punch? If the answer is yes, you bounce back and walk through the guan gracefully.
Otherwise, you succumb to destiny.
Anyway, nothing is permanent except death.
Note: In our BaZi luck cycle, the 6th luck pillar (both Heavenly Stem and Earthly Branch) is always having an elemental clash and counter relationship with our Month Pillar in our natal chart. Month Pillar is one of the most important "points" in our Bazi perceived by classics and ancient Bazi masters.
古人云:"月令提纲不可冲,冲者十有九个凶。"
Leave a Comment