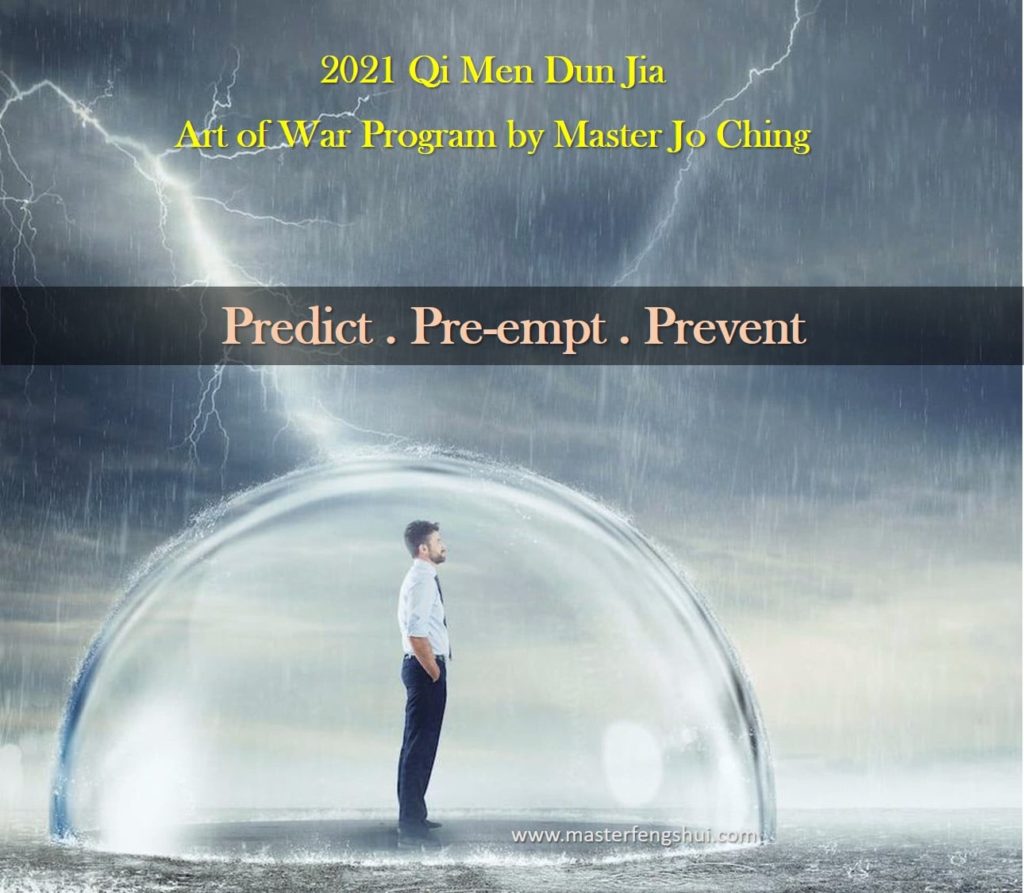 [How to borrow luck via Qi Men Dun Jia?]
Zhuge Liang borrowed the eastern wind.
He also borrowed the arrows with straw boats.
During desperate and challenging moments, great military strategist, Zhuge Liang, borrowed from the environment to assist him to succeed.
You can also do the same to escape misfortunes and shift yourself into the perimeter of good luck.
In the upcoming Qi Men Dun Jia Art of War program, I am going to impart on you the techniques and they are:
Borrowing luck from –
1. Universe 借天时之运
[For eg, Pick auspicious Date & Time to win]
2. Opponent 借对手之运
[For eg, Pick the right sitting position to win]
3. Locality 借空间之运
[For eg, Negotiate at the right room to win]
4. Climate 借气象之运
[For eg, Ensure presence of rain and thunder to win]
5. Incantation 借言行之运
[For eg, Chant & write in the air to win]
What is so Unique about our Qi Men Dun Jia Course?
It is powerful because you will master:
how to use QMDJ as a daily luck creation tool for job hunting, scoring in exam, bargaining power, impress your date, medical treatment, closing deals, wealth enhancement, winning in disputes, control your opponent and etc.
how to calculate the manifestations of QMDJ phenomenon as an endorsement from heaven to carry out an activity just like Zhu Ge Liang waiting for eastern wind to fight Cao Cao at the Red Cliff.
[FREE ACCESS to Hourly QMDJ web-based SOFTWARE ]
how to use Qi Men Date Selection system for House Feng Shui purpose leveraging on powerful QMDJ formations which you can use it for renovation, opening ceremony, ushering business for shops, positioning of bed, stove, altar and etc.
how to engage Magical Fa Qi Men to ward off wild dogs, find a parking lot, get a taxi, travel safely, dissolve a stuck fish bone and many more!
How different is our QMDJ from others?
1. It focuses on "Hourly System Qi Men" [时家奇门] that assist you in fast decision making.
2. It is a 3-in-1 course that teaches you Art of War, Feng Shui Date Selection and Magical Qi Men.
3. It has additional Purple White stars which is important for Feng Shui activities.
4. It follows the Royal Family's Flying Palace Qi Men System [刘伯温飞宫奇门]
5. It uses Zhi Run Fa instead of Cai Bu Fa (置闰法vs拆补法) for prediction of Phenomenon.
Come join us for this COMPLETE QMDJ ART OF WAR class if you are serious in staying at the Top of Your Game.
Do email Mr Lester for more info on course fee and program outline at:
Details –
Date : 27 to 29 November 2021 (Sat/Sun/Mon)
Time : 10 am to 5 pm
Venue: To be confirmed (in Singapore)
NB: Course book will be provided. Teaching will be in English. Voice Recording is allowed. Revision is free.
Thank You.
PS: SAFE-DISTANCING MEASURES in class will be observed.