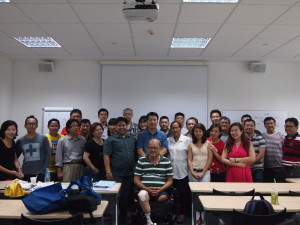 One of our academy's mission in 2014 is to reach out to more lay people who wish to understand the ancient Chinese Metaphysics more in depth and also be able to apply some of these knowledge in their daily life to help themselves, their friends and loved ones to improve their life.
We want to make the learning process of this art fun and useful so that participants are able to walk away and apply immediately after the class. We note that for some people, their objective is not to specialise in certain fengshui subjects at the onset but rather to equip themselves with some good practical tips to help them solve their problems at home or at work.
With this in mind, Master Trainer of Destiny Academy, Jo Ching, has specially formulated a course that is holistic in nature so that participants are able to learn and have a few different flavours or disciplines of Chinese Metaphysics within 2 days (you can refer to the attached picture here).
Details of the course are as follow:
Course Fee : $88 nett
Venue : 16 Arumugam Road, Lion Building D, 05-01, Singapore 409961
(next to MacPherson MRT station at Exit B)
Dates : 4 and 5 October 2014 (sat/sun from 930 to 5 pm)
Limited seats. 1st come 1st serve basis.
Certificate of Attendance will be issued.
If you are interested, please email Mr Lester Tan, at academy@destinyasia.com.sg for course, registration and payment info.