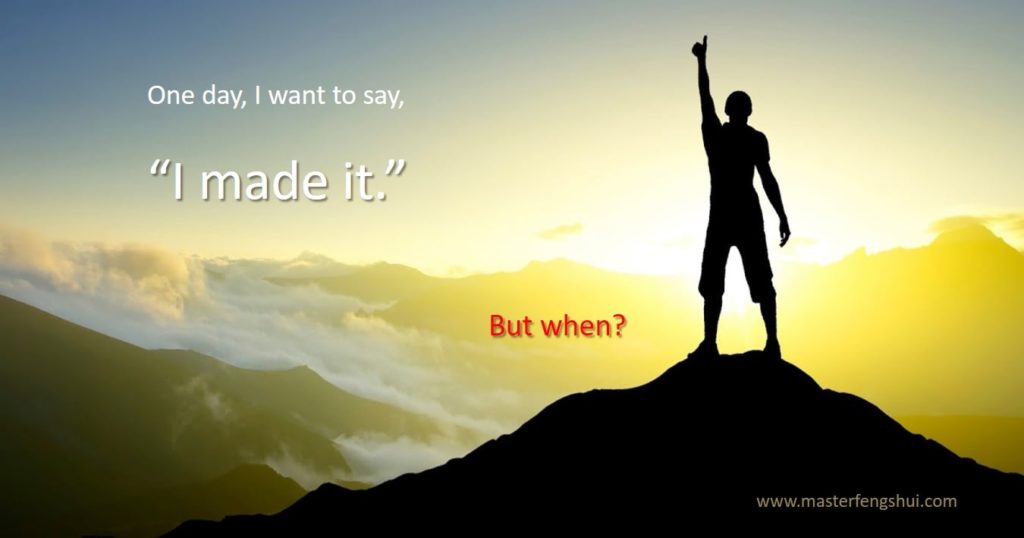 <BaZi Semi-Pro Course : When will be my day?>
~ 2021 Fee: $688 (secure your seat by 15 Sept)
How long does it take for a person to make his or her 1st $million dollar?
Over the years, I have had the fortune to advise some senior management of listed MNCs, millionaire entrepreneurs and highly successful professionals.
I realised that on the average, one good luck cycle is all it takes for them to go from zero to hero. For some, a mere 3 to 5-year time period is what they need to become a multi-millionaire – especially with rising technology dealing with e-commerce, crypto-trading and Youtube.
What about you?
Are you still looking for the right career or business so that you can unleash your great potentials?
What should you do to embark on your Unique Success Path?
During the class, I want you to know what destiny has for you in your Bazi to be successful too.
In this coming BaZi Semi Pro class, my focus is on your Money and Career Luck, Career Choice and When to find new job so that you achieve better success in time of uncertainties.
In addition, you will learn how to identify your most favourable element(s) or 10-God so that it can become your "money-generating" skillset.
The following topics (not exhaustive) will be covered in the 2-Day Course.
Bazi Important Basics (meanings of clashes/harms/punishments/combination in one's bazi)
Discover the Dominant Talent in Your Bazi (via Ten God)
Identify the Quality of Authority Star (DO/7K) in your Bazi (should I be my own boss?)
Sizing up your Boss Attitudes towards you (should I work for public sector?)
Suitability of Industries based on 5 Elements
Suitability of Job Function based on 10-God (Your Unique Success Path is from here)
Analysing Your Career Luck in 2022 (when can i change job?)
(we will also cover romance, spouse, money & marriage luck and many case studies including teaching you how to read your own chart!)
Date : 9 & 10 Oct 2021 (Sat/Sun)
Time : 10 am to 5 pm
Venue: 12 Arumugam Road, LTC Building B, #06-01A, Singapore 409958 (next to MacPherson MRT station Exit B)
Please Email our Program Manager, Mr Lester Tan, for course fee and also registration info at:
Course notes provided.

Voice recording allowed.

Free revision.
Your Success is my Success.
Thank You.
Master Jo