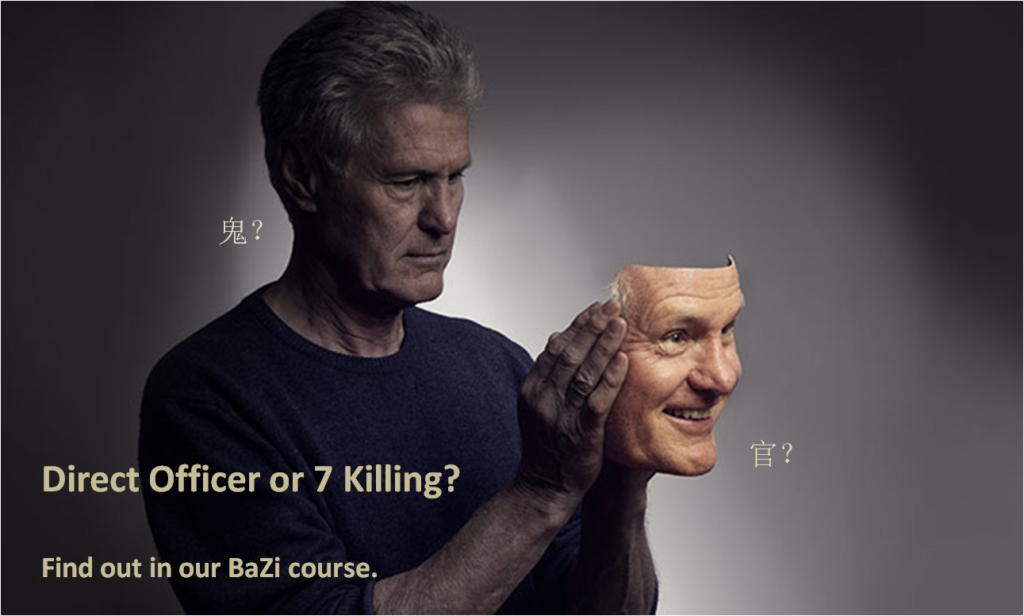 2-Day BaZi Semi-Pro Program
Questions to be discussed in class:
How do we read from the bazi a person will have a happy marriage?
There are many multi-millionaires that have no wealth star in their bazi. Steve Jobs is a good example. Why?
How do you determine the strength of your bazi or Day Master? It does not solely rely on season of birth.
What is the best job function for me to gain success faster?
What is the consistent pattern in bazi for ladies who cannot easily conceive?
How do you know if your Spouse star is positive or negative quality?
Does it imply that a lady having both Direct Officer and 7 Killing present in the bazi is lustful and flirtatious?
Output star for ladies also refer to her child star. What does it mean when the child star is sitting in her spouse palace?
There are ladies who have no husband star in their bazi actually marry capable husband. Why?
There are ladies who have combination with Direct Officer star always get bullied by husband. Why?
Weak Bazi Chart becomes millionaires much easier than strong chart. I will show you the evidence.
Walk away learning about the 4 Major BaZi Aspects of your life, namely, Wealth Luck, Marriage Quality, Business and Career choice.
——————————————————————————————-
Extra! View our new YouTube Videos for Novices (click on the links) :
1. The ABC of Bazi.
2. How 10 Gods are derived.
——————————————————————————————-
The following topics (and more) will be covered in the 2-Day Course.
• Bazi Important Basics (meanings of clashes/harms/punishments/combination in one's bazi)
• Discover the Dominant Talent in Your Bazi (via Ten God)
• Identify the Quality of Authority Star (DO/7K) in your Bazi (should I be my own boss?)
• Sizing up your Boss Attitudes towards you (should I work for public sector?)
• Suitability of Industries based on 5 Elements
• Suitability of Job Function based on 10-God (Your Unique Success Path is from here)
• Analysing Your Money and Career Luck in 2022 (can i change job?)
(we will also cover romance, spouse, money & marriage luck and many case studies including teaching you how to read your own chart!)
Date : 26 & 27 Feb 2022 (Sat/Sun)
Time : 10 am to 5 pm
Venue: 76 Playfair Road LHK2 Building, Lobby 1 #04-01 (Next to Tai Seng MRT)
Please Email our Program Manager, Mr Lester Tan, for course fee and also registration info at:
academy@destinyasia.com.sg to register for early bird at $688 by 18 Feb 2022. Normal fee $800
Course notes provided. Voice recording allowed. Lunch catered.