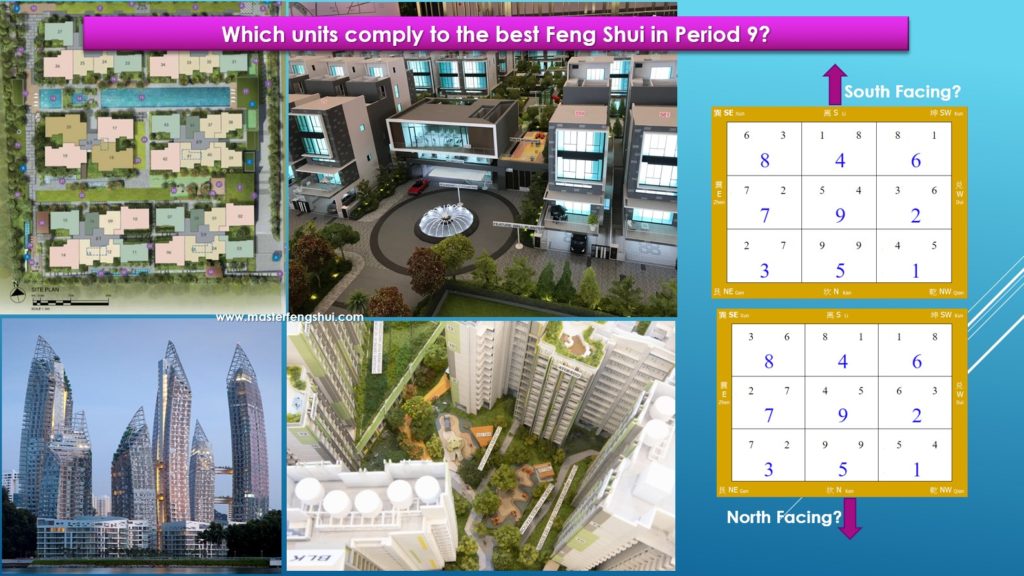 [Period 9 Flying Stars Feng Shui Program 2022]
***This Special 1-Day class will not "bring you walk the garden" on irrelevant theoretical stuff but go straight to equip with you the Period 9 Feng Shui knowledge to pick an auspicious property – minus all Sha Qi.
Dear friends,
I often received some pertinent questions about Period 9 from some of you:
1. Has Period 9 arrived or not? Some masters say 2017, some say 2020 and some say 2024. I am confused
2. How to change my house from Period 7 or 8 to Period 9? What constitutes a period change?
3. Is Period 9 house better in terms of money luck? If yes, then what is going to happen to those who stay in P8 or P7 or even P6 houses?
According to Xuan Kong Flying Stars principle, Period 9 will begin in 2024 and then its energy will govern the world for 20 years.
Most of the new developments or launches like condo and BTO flats are likely to be completed and TOP-ed after 2024.
In this instance, when we are selecting good feng shui units for clients today, we have to start looking at P9 Flying Stars charts.
With that in mind, in this 1-day program for feng shui enthusiasts, Master Jo aims to:
1. Present you the good and bad P9 flying stars charts that comprise different facing directions and teach you how to select certain houses that can comply with the prosperous flying stars.
2. Teach you what are the unique Period 9 flying stars combinations that you should avoid having it at your door, kitchen, bedrooms, altar and etc. On the other hand, how should we leverage on the auspicious stars combinations to enhance the luck of the occupants.
3. Teach you how to manage the risk when you are not sure whether the new house will be completed in Period 9 or Period 8.
4. Discuss in depth whether it is still good to purchase resale condo or HDB that are built during Period 6, 7 and 8.
5. Demonstrate to you how to use private developer and HDB site plan, unit floor plan to detect sha qi and to shortlist good units.
Course info:
Date: 14 May 2022, 10 am to 5 pm (Sat)
Normal fee: SGD$598
Sign up by 8 May : SGD$498
Venue: Seminar Room (will be next to MRT station)
– Lunch and course notes provided.
If you are keen, please email Mr Lester at academy@destinyasia.com.sg to register your interest asap.