Course Outline
Qi Men Dun Jia is one of the three highest forms of the Chinese Metaphysical arts along with Da Liu Ren and Tai Yi. These ancient arts form the Three Oracles used by the imperial astrologers in ancient China.
In ancient times QMDJ was exclusively used for military strategies. Over the millenia the original system expanded into number of chart plotting methods used for the variety of applications. Destiny reading is one of them.
This course covers in-depth Destiny Oracle.
Our method is based on the original Art of War Zhi Run (置闰) chart plotting system. It is unique in a sense that it is based on the very foundations of the Chinese metaphysics, common to all other forecasting methods, such as Zi Wei Dou Shu, iChing and BaZi.
Whatever is currently your method of choice for destiny reading, this course will undoubtedly contribute into your practice. It will deepen your understanding of the ancient oracular concepts.
This course is intense and thought provoking. It is designed to break through the barriers of how we understand the logic of Destiny and fate. It is pushing your boundaries intellectually, as well as engaging your intuition into the process of chart interpretation.
We share the trade secrets unique to our lineage.
Seeing is believing. Do consider joining this program if you would like to use QMDJ Destiny Oracle to help your clients, friends and family to make the right choices in life.
What you can find out by using QMDJ Destiny Oracle?
Life Purpose
Karma Events
What is the Quality of Marriage and Relationship
The temperament of your destined life partner
The character of your family members
Understanding your Lucks and Lessons
How to make Best Choices in Career and Wealth creation
Are you going to become famous?
What is your Property Luck?
What is your Investment Luck?
What is your Boss Luck?
What is your Mentor Luck?
Do you have Children Luck?
Do you have Partnership and Business Ventures Luck?
What are the possible Health Issues you may face?
What is the best life Strategy for you to adopt
Character Profiling for One Glance
Birth Time Verification
… and much more.
Course Schedule
Day 1
System Overview:
What is QMDJ Destiny Oracle and how we can benefit from using it
Understanding of how the Destiny is reflected in Qi Men Dun Jia chart
QMDJ Concepts:
Three Qi and 6 Liu Yi attributes
Introducing the QMDJ Chart components
Seasonal movement of Qi and how it impacts the events
Understanding the Chart Layers and What they mean
Understanding the Vertical and Horizontal analysis principles
Understanding the main two Chart Divisions
Understanding the Trigrams and how they translate into the chart components meaning
Destiny Reading Basics:
Basic Framework for Destiny Analysis
Concept of Yong Shen (用神)
Basics of Yong Shen application
Step by Step Guided Exercises
Components Attributes:
Doors Attributes
Deities Attributes
Stars Attributes
Stems Attributes
Stem Combinations
Concept of Host and Guest
How to read the Purple White Stars
Day 2
Seasonal Influences: 12 Stages of Life
Concept of Timeliness and Vibrancy
Life Cycle of Stems and what this means in context of Destiny
Branches and their role
Seasons and their impacts on to the components
Seasonal strength of the Doors
Seasonal strength of the Stars
Death & Emptiness (DE) and its implications
What DE means for you personally
Time for Changes: Yi Ma
Yi Ma special QMDJ application
What Yi Ma means for you personally
QMDJ Destiny Reading Advanced Techniques:
Complete Framework for Destiny Analysis
Step by Step guided Advanced Analysis
Yong Shen Advanced Application
Establishing Point of Reference
Career
Wealth
Relationships
The Role of Peach Blossom
Health
Timeliness in Health Divination
Destiny Dynamics
Obstacles
Fu Yin
Swift Changes
Fan Yin
Fan Yin special applications
Bad Luck: Penalties, Punishments
Good Luck: Role of Noblemen
Day 3
Character Profiling: Shortcut for all you need to know at a glance
Identifying the Active Components
Special Talents
Hidden Challenges of Destiny
Looking beyond the chart components:
Hidden Deities
Hidden Stem Clashes
He Tu combinations
Hexagram Creation Techniques:
Revealing Hidden Qualities and Potentials
Life Purpose
Karma
Time of Birth Verification
Important pointers to look for
How QMDJ can be used in conjunction with other destiny reading methods for verification
Divination Hygiene:
3 Do Not Divine Rules
Golden Rules for Practitioners
How to Protect Yourself
Offerings, Payments, Donations?
The times when no divination should be done
Throughout the course there will be discussions of Real Case Studies, Live Demonstrations & numerous exercises for participants to ensure their comprehension of divination techniques.
The participants will be encouraged to test their skills on their own charts.
This course is structured in such a way, that your knowledge will gradually be built up. Having started with basic divination on the day one, you will be guided into more complex levels of chart analysis throughout the course. The complexity of case studies will also be increasing gradually.
For both, basic and advanced levels of divination, you will be given step by step guides. We will teach you our trade secrets, which will take your understanding of what is possible at the next level.
Most importantly, what we will teach you is rooted in the ancient tradition, preserving its power and spirit.
About our Master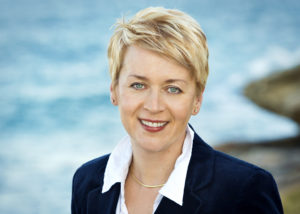 Equipped with the high level of analytical skill, Dr Zarasyan is a high achiever in music, art and design. She has received her PhD from the University of Sydney in 2001. Anna is a naturally gifted diviner, who also possesses profound knowledge and experience in the practice of Chinese Metaphysics.
Born in Ukraine and living in Australia for the last 25 years, Dr Anna has understudied from many reputable masters across Asia including our academy. In her work she utilises the following methods: San Yuan and San He Feng Shui, Ba Zi, Zi Wei Dou Shu, Classical Date Selection and Qi Men Dun Jia (Divination and Art of War). Always cheerful and ready to share with you invaluable Feng Shui tips, Dr Anna never fails to wow her clients with her skill in Divination Qi Men Dun Jia – adopting the famed Zhi Run (Flying Palace) methodology.
Given her proven track record, her affable teaching style and mastery over Qi Men Dun Jia Divination, our academy has invited Dr Anna Zarasyan to conduct a course on this fascinating divination method.
To find out more about the our early bird course fee (Valid till 31 January 2023) and the registration details, do email Mr. Lester Tan at academy@destinyasia.com.sg.