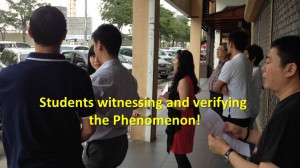 Students from Qi Men class in Malaysia practising the art
Every day in life is a battle. But we hope we can control the outcome. Don't we?
So, top 10 reasons why one wants to learn Qi Men Dun Jia are as follow. You use it to either help yourself or your clients:
1. Upper hand in Negotiation and Legal Disputes
2. Clinching Sales
3. Seeking help from Powerful People
4. Seeking Wealth (including winning in casino and lottery although not the intent of this subject )
5. Exceling in Job Interview and appraisal with Boss
6. Scoring in Examinations
7. Winning the heart of the lady or guy you like (will teach you the secret of using Geng Metal)
8. Seeking Medical Help (will teach you the secret of using Geng Metal)
9. Excel in your Feng Shui and wow your clients because you can predict many weeks in advance what they will see at that specific moment!
10. Great strategist like Zhu Ge Liang and Liu Bo Wen had used this with great success. Don't you want to be as skillful as them?
To find out more, You can click here for details.
May the Qi and Men be with you!
Leave a Comment