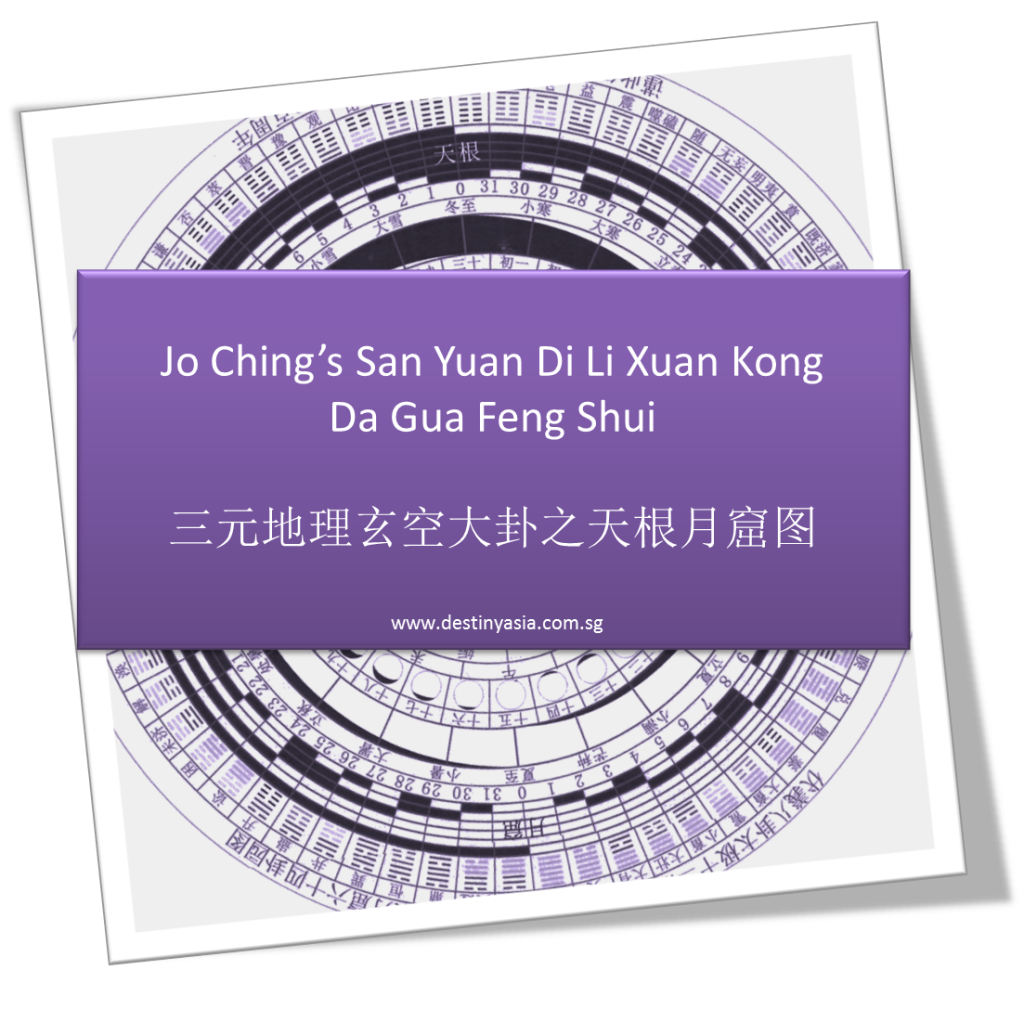 Who invented Xuan Kong Da Gua? How was it connected to the movement of moon orbiting around the earth? What is the REAL application? Why does it use Yi Jing Hexagrams as its backbone?
In the coming class of San Yuan 64 Hexagrams Feng Shui… Course on 22/23/24 August 2014, I will explain in details and share with participants how to specifically apply this knowledge on Yang House to boost your luck.
If you are born in the Year of 1979, you have violated the Direct Ling Shen Sha Qi [正零神煞与外气煞] according to San Yuan Destiny Analysis System. Same goes to 1984 people and etc. This can be detrimental in you wanting a breakthrough in your career.
I will teach you the concept of locating personal Booster Hexagram so that you "pull up" your own luck. Use this to select house, table arrangement, bed position and etc. This is a Life Burial technique.
Course will also cover XKDG feng shui application on landform. It is comprehensive. Whatever you have heard about on Out of Gua, 7 Stars Robbery, Chou Yao Huan Xiang and Na Jia 6-Kin Method, you will learn all.
Late Grandmaster Zeng Zi Nan's San Yuan Fate Calculation Method which he had popularised will be revealed for the first time in the English XKDG market.
And No. I don't come from his lineage, as many have emailed me to ask. Hope this clarifies. While many are familiar with Gan Zhou in China, there is another place called Ling Nan.
Email joching@destinyasia.com.sg for course details if you have any clarifications.
Leave a Comment